Dennen's culture is more than something we talk about; it is something we live daily.
The four pillars of our operating principles consists of our Core Values, Envisioned Future, Mission, and Quality Policy. These principles serve as the foundation for how we engage with our associates, customers, suppliers, community, and shareholders. It is how effectively we apply these principles that sets us apart from other organizations and serves as a guide for our future success.

Culture of Trust
We believe in our associates and have empowered them to make decisions. We expect fair treatment and respect amongst each other while holding one another accountable to do what is right.

Operational Excellence
We believe in a mindset of continual improvement and a collaborative approach to problem solving, focused on achieving total business effectiveness as measured by our operational metrics. We expect our associates to actively engage in making the business better.

Everyone Benefits
We believe that all stakeholders should be heard and respected. We expect every associate to contribute to the success of the team, and every stakeholder should benefit from the success of the team.

Bias for Action
We believe in action over inaction, without fear of failure.
We expect our associates to try new things, take risks, and learn from their mistakes.

Team Excellence
We believe in open and honest communication without fear of judgement. We expect every associate to be self-motivated and collaborate to achieve our business objectives.
Envisioned Future
Evolve and expand our legacy with focused strategies that provide exceptional value and earning respect as a manufacturer for a select few by 2025.
Mission
Add value to our customers.
Contribute to the economical growth of our community.
Contribute to the stability and well-being of our team members.
Contribute to the overall profitable growth of Dennen Steel Corp.
Quality Policy
Customer Focused.
Integrity Driven.
Unquestionable Quality and Product Safety
through Continual Improvement.
WANT TO BE A PART OF OUR WINNING TEAM?
Our Legacy
For over 70 years Dennen Steel Corp. has been growing and evolving into a world class manufacturing company.
We have built a culture that provides opportunity for our associates to develop both their technical skills and their leadership skills.  We work daily to protect our culture so that we attract the industries best and brightest talent.
At Dennen, we believe our legacy is written every day, by every associate, through the work we do.
2019
3rd Generation Family Ownership
Joe Meinke named President
Advisory Board formed
2010's
Expanded Value Added Capabilities
Added resistance & robotic arc welding
Implemented Shopfloor Connect data collection & reporting
Transitioned company to being a contract manufacturer
Opened Burns Harbor facility, Class A (external) blanking
1990's
2nd Generation Family Ownership
Steel chemistry & mechanical property testing
Roller leveler added, cranes upgraded to 60,000 lbs capacity
Production of configured blanks
General Motors largest customer
Diverse industries served – appliance, furniture, environmental
1960's
Moved Into Fruit Ridge Facility
57,000 Sq Ft – Added first slitting line
Added steel metallurgist & technical resources to staff
1950's
Distribution Facility Built
25,000 Square Foot facility on Turner Ave in Grand Rapids
1948
Cyron Dennen Starts Company
Dennen Steel Supply Co.- Steel Brokerage Company
Located on Third Street in Grand Rapids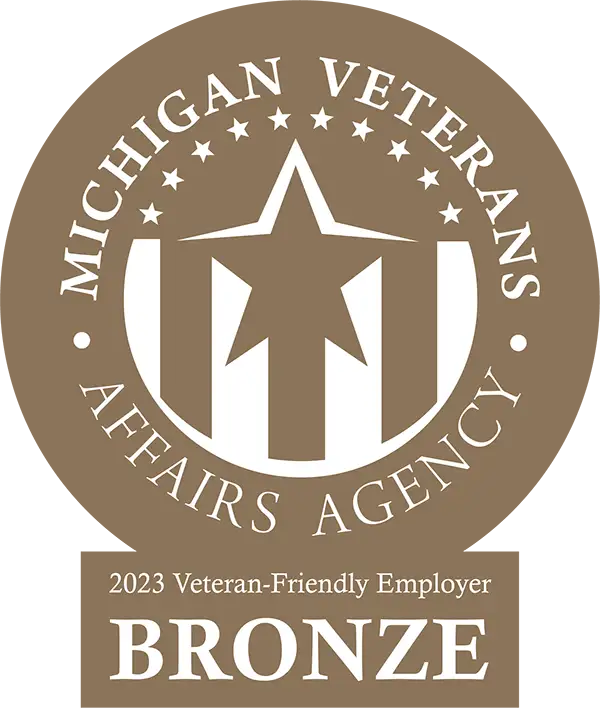 GRAND RAPIDS
3033 Fruit Ridge Ave NW
Grand Rapids, MI  49544
USA
616-784-2000