DENNEN STEEL CORP. CLAIMS MANAGEMENT POLICY

INTRODUCTION
This general Claims Management Policy ("Claims Policy") covers all goods/products and services at all Dennen Steel Corp. facilities. It covers the major points of a Claim Policy, but it does not intend to cover all circumstances that may arise. Dennen Steel Corp. reserves the right to handle each claim individually, based on the circumstances surrounding the claim in question. Customer requirements will be according to customer specifications accepted by Dennen Steel Corp. in advance in writing, and/or consistent with applicable ASTM specifications. This Claims Policy may be modified or superseded by Dennen Steel Corp. as necessary.
ORDER INFORMATION AND MEETING YOUR QUALITY NEEDS
It is the policy of Dennen Steel Corp. to provide our customers with product that meets their quality requirements for all applications.  Dennen Steel Corp. will manufacture parts according to print dimensions and surface callouts provided the stamping dies are capable of supporting a process which produces CPK's in excess of 1.33.  If the process inherited by Dennen Steel Corp. is not robust enough to meet at least 4 sigma (1.33 CPK), the customer will sign a Deviation Request for the part/process in question until long term countermeasures are identified, completed and verified.
The material used in Dennen Steel Corp. processes is ordered, received and verified using customer material specifications and print callouts.    Dennen Steel Corp. warrants that all steel purchased will meet the print for a particular part/application after the part is produced by Dennen Steel Corp. Notwithstanding, some defects inherent in the steel making process are not detectable in Dennen Steel Corp's manufacturing environment.
QUALITY – NOTIFICATION AND GENERAL
Dennen Steel Corp. is committed to ensuring that our products meet the quality needs of our customers.
Should any problems arise in the use of our products, and to ensure timely resolution of claims and issues we request the following:
Dennen Steel Corp. must be provided with written details of the problem and given a reasonable opportunity to investigate claims. All potential claims involving non-conforming material should be in writing and directed through our quality department and copied to your sales person, in writing. The following information is required:

Customer PO number & PO date
Invoice/Bill of Lading number
Batch or SC #
Description of defect
Number of parts and/or weight of coil rejected
Picture or physical samples of defective material
Customers are not to return material to Dennen Steel Corp. unless authorized. Otherwise additional handling and freight charges could result. Dennen Steel Corp.'s Quality Department will investigate and report on the nature of the claim relative to purchase order requirements and will recommend a suitable course of action.
Unauthorized or unidentified deductions before a claim is dispositioned or settled constitutes nonpayment with subsequent consequences, including, but not limited to, credit hold, shipping hold, and loss of discount privileges.
During Dennen Steel Corp.'s investigation of the claim the Customer may not dispose of the goods in any manner. Products determined to be unusable should be set aside for review with the appropriate Dennen Steel Corp. personnel. This includes parts, coils or slit mults from coils. For coils or slit mults, a minimum of 10% of the coil must be processed before rejecting the entire coil.
Claim disposition will be determined by Dennen Steel Corp. If it is confirmed that the problem is Dennen Steel Corp.'s responsibility, the claim will be documented on the Dennen Steel Corp. Return Material Authorization form. Our policy is to credit based on the transaction price of the parts or coil steel, plus the freight costs incurred in moving the steel from Dennen Steel Corp. to the customer's plant, subject to the limitations set forth in Dennen Steel Corp.'s Terms and Conditions of Sale.
Dennen Steel Corp. will remove rejected material within ten (10) working days after the above mentioned criteria have been met.
FINDING OF A MERITORIOUS CLAIM
For claims found to be meritorious, Dennen Steel Corp. will assume responsibility for the value of the parts or weight of the material involved, address other costs as outlined below, and will not be liable for further consequential damages or other costs. Dennen Steel Corp. will not honor sorting, sampling, storage, freight, additional processing, consequential costs, administrative or replacement costs unless pre-approved and allowed by Dennen Steel Corp. prior to incurring the expense.  Further, in no event shall Dennen Steel Corp. assume responsibility for and/or be liable for labor costs, or for any special, indirect, incidental, or consequential damages, including but not limited to, demurrage charges, cost of shipment, downtime, lost profits, lost sales, or any other damages resulting from the claim.
SCRAP CREDIT
Dennen Steel Corp. expects to recover the current market value for the parts, scrap or coils if the product is not returnable. The market value will be based on the published Dennen Steel Corp. scrap credit value for returns for the month in which the claim is accepted by Dennen Steel Corp.
WEIGHT & PART COUNT DISCREPANCIES
Dennen Steel Corp.'s scales are certified within one (1) %.  We will not accept any actual weight discrepancy of less than one (1) %.  Claims greater than this will be considered on an individual basis.
All weight or part count discrepancies must be reported by the customer to Dennen Steel Corp. within five (5) working days from time of receipt of goods.
MATERIAL TRACEABILITY & OTHER
Material that lacks identification and traceability will not be covered via the claims process. Also, customers assume ownership of all parts and material not accounted for during the claim process.
RUST & STORAGE STAINS
It is Dennen Steel Corp.'s standard practice to oil stamped product. Prompt shipment when ready is particularly critical when material is ordered dry. When the purchaser delays the shipment, Dennen Steel Corp. assumes no responsibility for rusting or other surface contamination resulting from such delay.
The following time limitations apply to all products delivered to and accepted by the customer:
Oiled – claims will not be accepted after 30 days of shipment
Dry – non oiled (Hot Roll, Cold Roll & Unpassivated Coated ) – claims will not be accepted
Dennen Steel Corp. will not accept any rust claim for material shipped beyond the original ship to destination.
TIME LIMITATION FOR CLAIMS
Claims by Buyer with respect to non-conforming, defective and/or damaged goods must be made in writing no later than thirty (30) days following receipt of goods.  The failure to notify Dennen Steel Corp. of any claim within the time period specified by this policy shall constitute a waiver of and shall bar such claim.
TRANSPORTATION ISSUES
For all shipments, consignee is responsible for inspection and documentation of material condition during receipt and unloading.
Freight damage that occurs when a load is shipped "FOB Dennen" (Prepaid or Collect) to the customer is not the responsibility of Dennen Steel Corp. Claims for product damage in transit must be processed through the carrier by the customer.
Freight damage that occurs when a load is shipped "FOB Customer" must be reported to Dennen Steel Corp. within 24 hours of delivery.
Consignee is responsible for storing and protecting material from further deterioration while claim is being resolved.
CUSTOMER RESPONSIBILITIES FOR PRODUCT RETURNS
In order to process claims efficiently, unauthorized returns will not be accepted. The Dennen Steel Corp. RMA number, provided by our quality department, is your return authorization.
Returned material should be repackaged in a manner to prevent damage and allow for safe handling.
Please note that the RMA Number must be written clearly on the Bill of Lading accompanying the return. As well, it must be clearly written on the skid, container or outer wrap or packaging of each returned item.
Product that is rejected before receipt on the customer floor is classified as a 'Customer Rejection'.
Example reasons for customer rejections are wrong item shipments and customer-requested delivery error. For customer rejections, the load will be received back by Dennen Steel Corp. with the original Dennen Steel Corp. Bill of Lading. If the rejection was due to a customer error, we require that the Bill of Lading be signed by an approved customer representative before the load is returned to Dennen Steel Corp. Without this signature, the truck driver will be required to sign a liability waiver in order to unload back at Dennen Steel Corp.
Customer rejections or returns that are the result of a customer error will result in charges by Dennen Steel Corp. to cover incurred freight costs.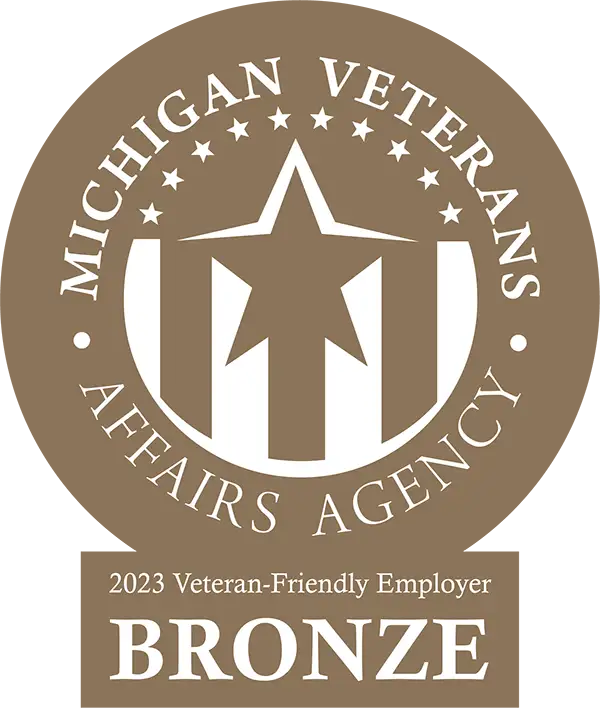 GRAND RAPIDS
3033 Fruit Ridge Ave NW
Grand Rapids, MI  49544
USA
616-784-2000